27+ Beautiful Blue Bathroom Ideas

Get inspired with our blue bathroom ideas
Elegant and stylish, a blue bathroom can take your style statements to a whole new level. As a color that is naturally associated with water, it is a color that promotes calmness and cleanliness…a natural fit for both a contemporary bathroom or traditional bathroom. In this post, we will look at blue bathroom ideas that deliver plenty of inspiration.
Listen to this post…
You may not think that the color blue is for you, but consider the broadness of the blue color chart. It can range from pale blue that is close to a white…all the way to a dark navy blue, that is almost black. The spectrum in the middle is huge that can promote plenty of feeling.
What goes with your dark blue bathroom ideas?
What other color scheme works with blue? Going for a full dark blue contemporary bathroom can be a very bold decision. However, the color blue works wonderfully well with other colors. Whether it is plain and simple white, which could be in the form of a white tile or white wall paint, a moody cool color like grey, turquoise, or a gold, the effect that can be delivered is potentially wonderful.
Aspects to consider with a light blue bathroom
What should you consider if you are about to start a bathroom remodel and considering going for a light blue bathroom? There are a couple of aspects to consider with blue bathroom decor. The first is natural light. If light is limited, a deep blue bathroom may potentially be very dark. This has the benefit of being calming, moody and relaxing, but not great for activity that needs light. You therefore need to introduce light through your lighting set up, especially if you have a tiny bathroom .
The other aspect to consider is size. A dark blue bathroom can make your room size look a much smaller room than it is. You may therefore need to balance the color blue with other colors that are a little more expansive. The good news is that blue paint color works very well with other color palettes.
Introducing color to your blue bathroom decor
How do you introduce the color blue into your bathroom? There are a number of ways you can do this and the images below should help your decision making. Principally, it is done in two ways…through the walls and structure of the bathroom, or powder room, or through the bathroom vanity furniture.
If you opt to introduce blue through the structure of the room, you can do this through blue wall paint in your master bathroom, bright blue tiles, mosaic tile, a blue hexagon tile, or even subway tile. Another popular way is through the floor tile, which may well have patterns that are in blue.
Traditionally, the bathroom design is pretty mundane…a white cabinet , a floating vanity with marble counter and backsplash, a white floor and a white tub or master bath. It doesn't have to be this way…blue is the way forward.
Blue bathroom accessories for your blue and white bathroom ideas
Another way to introduce blue is to do it with bathroom accessories. So, consider your shower curtain, as well as other aspects like a towel, wall art, shiplap wall, bathroom wall decor, blue bathroom tiles, blue towels, bathroom furniture, wallpaper idea, and blinds. You can almost introduce a nautical theme just through accessories. Using permanent solutions like a blue bathroom vanity, blue cabinets or a blue tile is costly and obviously, difficult to change.
Whatever method you choose for your design ideas, it is a great shade to consider for your large or small bathroom interior design. A timeless, classic color that will stand the test of time. It is both cool and luxurious…a wonderful bathroom colour for your home decor.
The blue bathroom ideas and images below should help you consider the options you have and what can be achieved.

Since you are here…can i ask a favor?
It would be really nice if you could share this image and page on your social media.
It's just a couple of clicks for you but it means everything to us here at Houszed.
Thank you so much!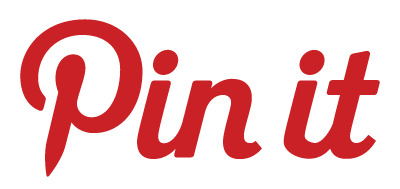 Check out some of the navy blue bathroom decor ideas below…













27+ Wonderful Art Deco Bathroom Ideas

Read the full article here






23+ Modern Bathroom Ideas That Will Make Your Friends Jealous

Read the full article here



These small blue bathroom ideas inspire!
I hope that our blue bathroom ideas have provided you with some inspiration to move your project forward. As with any projects of this scale, it is always prudent to create some kind of ideas board…it can save you plenty of time and money.

Since you are here…can I ask a favor?
It would be really nice if you could share this image and page on your social media.
It's just a couple of clicks for you but it means everything to us here at Houszed.
Thank you so much!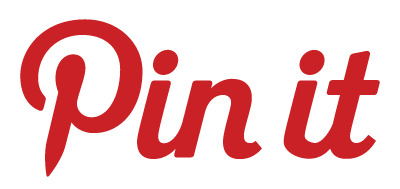 Read latest posts
Video
Citation