17+ Shabby Chic Hallway Ideas That Please the Eye

Get inspired with our shabby chic hallway ideas
The shabby chic style is making a huge comeback in home decor, a big return for distressed wood, fabrics and soft furnishings, and a whole host of vintage touches. A shabby chic look can transform even the most modest hallway into a charming entryway that makes a big statement. Here are some shabby chic hallway ideas that will have guests jumping with joy.
Let's take a look at some great examples of shabby chic entryways. As you will see from these images, each one offers something new.

Since you are here…can I ask a favor?
It would be really nice if you could share this image and page on your social media.
It's just a couple of clicks for you but it means everything to us here at Houszed.
Thank you so much!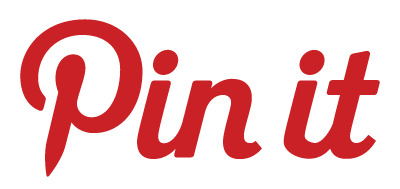 Check out these shabby chic hallway decorating ideas…

Consider the colors for your hallway inspiration…
Use plenty of white and soft colors like powder blue or pale pink in your shabby chic hallway decor. White wainscoting, crown molding and baseboards keep things light and airy. Paint the walls a bright color like for a great look. Even pastel colors can make a huge difference. In small spaces, the airy colors will create a sense of space. 

Your shabby chic entryway needs the right accessories…
Accessorize with vintage inspired furniture pieces and accessories. A large mirror in a gilded frame instantly brightens up any space, delivering a wonderful focal point. Do what an interior designer would do, add a centrepiece like flower vases on the entryway table or shelf to give a lovely rustic touch. 

A rustic hallway needs the right furniture style…
Consider incorporating wood tones with your furniture, like an antique entryway table or bench. A wooden bench with wicker baskets underneath makes for charming shabby chic storage, much like you would find in a mudroom. You can create a shabby chic design with a farmhouse style by doing this. 

Mix modern with rustic to create front hallway ideas
Fabrics should have an airy, delicate feel—think lace, linen, velvet, or slipcovers in soft solid colors or floral prints. Drape lace curtains in the hallway windows. Use fabrics like these for accent chairs or pillows too. This shabby chic decor style looks effortless, but is perfectly balanced. 

A shabby chic hallway table adds plenty of interest…
If you are on a budget, rough up your existing furnishings to achieve that worn, timeworn look. Sand and paint a wooden bench in a washed out white or pale color. 

Rustic hallway ideas don't have to be complicated…
For walls, consider shabby chic wallpaper with soft floral or damask prints, or architectural molding panels. Painted bricks or weathered wooden boards also work well.

How about creating and an elegant photo gallery wall showcasing black and white portraits or landscapes. Mix in antique frames for variation. Alternatively, add a splash of color by adding a collage of color photographs. 

Think carefully about your shabby chic hallway furniture…
Lay patterned rugs down the hallway long-ways to create depth. Floral, oriental, or Persian rug designs work beautifully with the vintage vibe. 

Take a closer look at these shabby chic entryway ideas…








These shabby chic hallway decorating ideas should really have inspired you…
Display collections of old books, photos, or other antique items on the entryway table or shelves built into the wall. A shelf full of old cameras is a really cool touch. 
Add floral wreaths, flower garlands, or other vintage adornments to hallway doors. An old door given new life as a coffee tables is a creative shabby chic furniture idea. How about an accent chair as part of a shabby chic entryway design?
With these design tips, you can transform even a narrow hallway into a shabby chic space with character and a huge amount of vintage appeal. The distressed woods, feminine fabrics, and collections of antique finds result in a warm entryway that makes guests feel right at home. 
Delivering this romantic style on a budget is part of the fun. A few trips to find that furniture is part of the fun. Each item has its own story to tell. With a little creativity, your shabby chic hallway can become the charming entry point that sets the tone for your home's interior design.
I hope you found these shabby chic hallway ideas useful. Remember that consistency is the key here. If you are taking the shabby chic design ethos through your home, it is important that the design ideas flow through your home. Consistency is very important to having an integrated space. Therefore, consider what you already have and use this style as a basis for your hallway decoration and furnishings.

Since you are here…can I ask a favor?
It would be really nice if you could share this image and page on your social media.
It's just a couple of clicks for you but it means everything to us here at Houszed.
Thank you so much!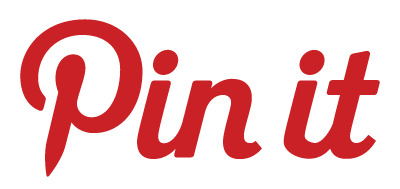 You may be interested in reading…

25+ Wonderful Shabby Chic Living Room Decor Ideas

17+ Shabby Chic Hallway Ideas That Please the Eye

19+ Beautiful Shabby Chic Dining Room Ideas

25+ Shabby Chic Kitchen Ideas That Inspire

19+ Shabby Chic Bathroom Ideas That Will Make Your Friends Jealous
Video
Citation